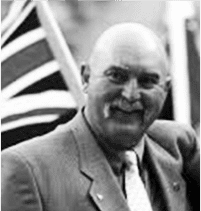 MARK EDMONDSON – NEW SOUTH WALES
Association President, Mark Edmondson, joined the Board in 2000 and has served as President since 2004. Mark is a former elite tennis player, winning six grand slam tournaments, including the Australian Open. Since 1992, Mark has been managing director of All Grass Sports Surfaces, a family company, involved in tennis court and sports field construction and maintenance. In that time, he has overseen the construction of over 1,200 tennis courts and sports facilities, both domestic and commercial, throughout Sydney and country NSW and the ACT. In his leisure time, Mark is usually found on the greens at his local Bayview Golf Club.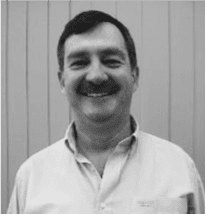 GRANT HUMPHREYS – NEW SOUTH WALES
Grant Humphreys joined the Board in 2015. As director of sports testing institute AcoustoScan, Grant earns an amazing amount of frequent flyer points, jetting all around the world testing sporting surfaces to standards set by FIFA, IRB, FIH, AFL/CU and ITF. He sits on a number of technical committees and has years of experience in the testing and performance of synthetic sport surfaces. Grant is currently co-ordinating our sub-committees drafting Codes of Practice for the sports construction industry in Australia.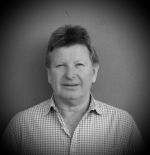 MARK CUNNINGHAM – NEW SOUTH WALES
Mark Cunningham was elected to the SAPIA Board in 2016. Mark established his company Synthetic Grass and Rubber Surfaces Australia on Sydney's northern beaches in 1994. As the name implies, the company provides both synthetic grass and rubber surfacing to schools, childcare centres, playgrounds and sporting areas. With Mark's extensive knowledge of his products and the industry he has designed a range of synthetic grass that is suitable for any budget and is ideal for the Australian climate. The rubber surfaces are non-toxic, anti–slip and comply with soft fall safety requirements. The wonderful bright colours and unique designs (and even 3D animals and shapes) are a bonus, creating an exciting and fun environment.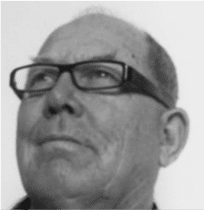 ROSS JORDIN – QUEENSLAND
Ross Jordin has held the role of Association Vice-President since 2001. He has been a part of the sports construction industry for close to 40 years, initially as a sub-contractor and then as a tennis court builder. Through his businesses Jordin Sport, Allsports Constructions and Centre Court Constructions, he has been involved in all elements of sports construction and leisure-time requirements, including earthworks, retaining walls, dynamic and concrete base construction, fencing, lighting, accessories and general landscape installations. On days off, Ross can be found on the Brisbane River aboard the Ariel.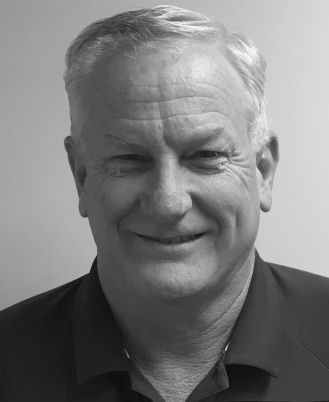 MALCOLM PARKES – QUEENSLAND
Malcolm Parkes joined the Board as a Director in 2014. He has been involved in the construction industry internationally for over 40 years. During that time he has gained a wealth of experience in most facets of building, latterly with sports courts and complexes, along with sports tracks and fields and other turnkey construction projects. Malcolm is Managing Director at California Sports Surfaces, a member of ICP Group (manufacturers of Plexipave, Rebound Ace Sports and Premier Sports) and divides his time between the Brisbane office and Head office in Melbourne, overseeing company business along with other related ICP Group subsidiaries.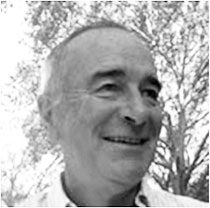 KEVIN McNAMARA – VICTORIA
Kevin McNamara is one of the founding fathers of the Association, having been involved with the Victorian tennis court builders association since 1985. In 2000 he instituted the national association, the Tennis Court & Sports Field Builders Association of Australasia, which later became the Sports Contractors Association in 2004. Now, with his continuing involvement with the Sports and Play Industry Association, he has over 45 years of knowledge and experience to share. His company Kevin McNamara & Son was formed in 1968 as a landscape design and construction business, later specialising in building tennis courts that form a part of the garden landscape, often incorporating features such as natural stone retaining walls and draw curtains as a substitute for fixed fencing.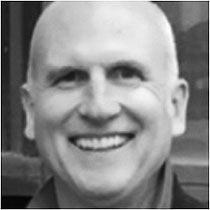 TIM LODER – VICTORIA
Tim Loder was appointed to the Board in 2009. Tim is the owner and managing director of Oxley Nets who have been a leading manufacturer of netting in Australia for over 120 years. They design and service all types of sports and industrial netting installations, including nets for tennis, cricket, AFL, rugby, soccer, futsal, golf, softball and baseball.  They also have a range of netting for playgrounds including climbing nets and bridge nets.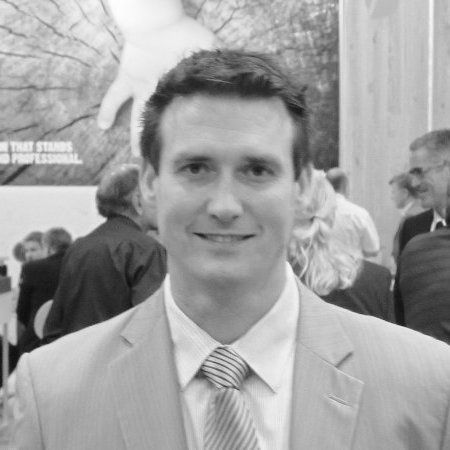 JAMES TRITT – VICTORIA
Jim Tritt was elected to the SAPIA Board in 2016. He started his career with APT USA in 1995 as a research chemist, after graduating with degrees in chemistry and biology from Ohio Wesleyan University. He has extensive knowledge in the design, manufacture and distribution of synthetic turf systems, including elastic layers, infill materials and adhesives. He is also experienced in the development of polyurethane coatings with a particular emphasis on sports applications including athletic tracks, tennis courts, gymnasium floors and protective coatings for concrete. After several years as Director of Operations at APT Asia Pacific, Jim was promoted in 2017 to Value Chain Manager PU Applications for SportGroup, with focus to optimise all SportGroup polyurethane, acrylic and rubber production operations.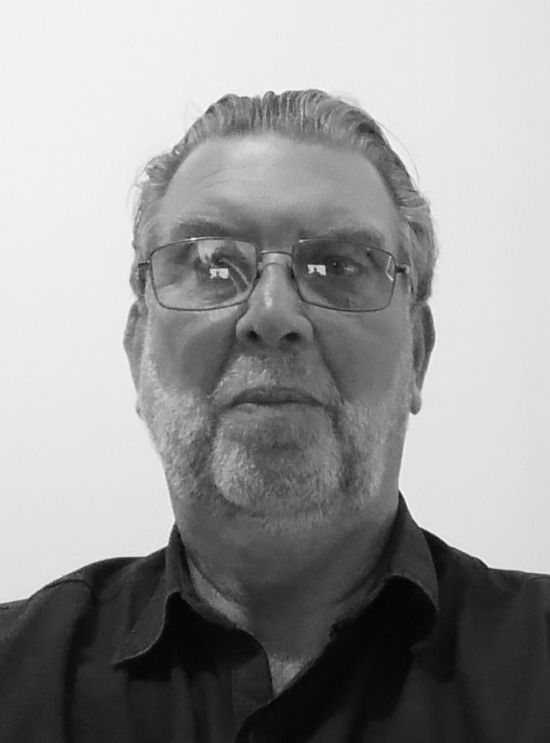 MARK WEBER – SOUTH AUSTRALIA
Mark Weber was elected to the SAPIA Board in 2016. After an early career in commercial construction and project management, Mark began working in 1991 on the development and commercialisation of recycled rubber based impact systems specifically for playground usage, and was soon producing for Australian and international markets. His company, Surfacing Contractors Australia, specialises in quality, compliant installation of safety surfaces for playgrounds, acrylic sports court surfaces and high end athletics track surfaces. Mark believes that SAPIA is the ideal vehicle to enable the growth and development of our industry, with implementation of correct system compliance to relevant standards, clarity and uniformity within the impact testing industry and correct certification of surfacing companies.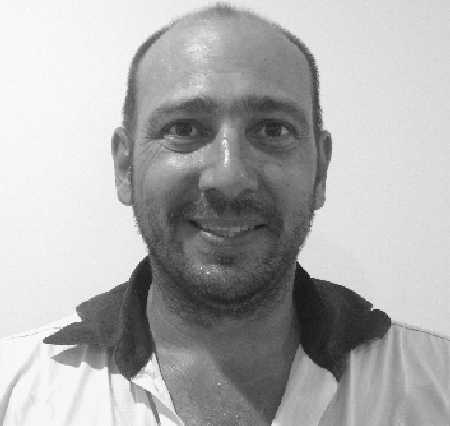 BOB FLEMING – NORTHERN TERRITORY
Bob Fleming was elected to the Board of SAPIA in August 2019. Bob has 20 years' experience within the sports surfacing and playground construction industries. His company NT Sports and Playground Surfacing was founded in Perth WA in 2009. After relocating to Darwin soon afterwards, NTSPS has provided goods and services to the entire NT, from Groote Eylandt to Docker River, Alice Springs to the Tiwi Islands, and everywhere in between. Services provided include design, supply and construction of play equipment, installation of softfall surfacing, shade sail and hard structures, synthetic turf, acrylic sports surfacing, as well as design and construction of sports facilities and amenities. Bob is also an accredited Level III Playground Auditor.
TOM BURGESS – SOUTH AUSTRALIA
Tom Burgess joined the Board in 2015. Tom has been involved in the construction and surfacing of sporting courts for more than 15 years. He is the managing director of TEB Contractors Sporting Surfaces. During this time the company has completed many quality projects throughout South Australia in both commercial and residential markets. Tom is also the company director for 'Rubber Flooring Direct' www.rubberflooringdirect.com.au  which specialises in the supply and installation of rubber surfacing products such as playgrounds and gym flooring.