Spot On Synthetics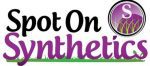 Business Name:
Spot On Synthetics
Long Business Description:
Spot On Synthetics is a Victorian based company and was formed in February of 2013. The staff at Spot On Synthetics are trained professionals installing soccer fields, hockey, tennis, cricket, multi-sport and domestic landscape synthetic systems worldwide.
Our vision is to provide our clients with a professional, high quality, long lasting, synthetic surface that will be the envy of your local clubs or neighbours.
We have quickly established a reputation in the industry of high quality installations, meeting deadlines and design requirements for any synthetic application. Our quality staff have over 30 years shared experience and have travelled Australia wide and internationally for their sought after expertise in Hockey, Tennis and Soccer fields specifically. Spot on Synthetics will meet the accreditations of all Sport Governing Bodies including FIH, FIFA, ITF and IRB.