Play Hard Sports Equipment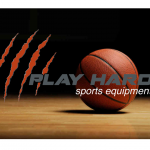 Business Name:
Play Hard Sports Equipment
Long Business Description:
Play Hard Sports Equipment (PHS) design and manufacture in-stadium, club level and home/ recreational sporting equipment for tennis, basketball, rugby, AFL, athletics, soccer, futsal, hockey, badminton, cricket, netball and volleyball. As a leading Australian sports equipment supplier PHS have supplied premium sports equipment for many high profile organisations including; Sydney Olympic Park, Gold Coast (Robina) Cbus Stadium, Queensland Tennis Centre, Gold Coast Super Sports Centre – Gold Coast Commonwealth Games premier training facility for Athletics, Hockey and Beach Volleyball. West Coast Eagles AFL two (2) elite training ovals and Western State Colorado University, Colorado USA – in partnership with North American equipment giant (and PHS partner), Gill Athletics USA.
PHS have a real purpose for contributing to the 'WOW factor' with all your sports projects. This support helps grow and accelerate your brand's footprint in the market.
If you're looking for innovative ways to attract a new customer, PHS's sports assets are a "must-see" for all court owners wanting their courts looking the best! If you're finding it a struggle to stand out from the crowd, or your sales have flatlined, I'm sure you'll find PHS products to be "insanely" valuable.
PHS products are designed and manufactured and comply with the rules and regulations of the relevant sport's governing body. Each basketball tower design has been load and cycle tested to 100,000 cycles and has engineer certification.
PHS deliver an investment that ensures our products and services are an asset and not an expense.
Play Hard Sports has over 300 various sports equipment products for 11 sports codes for review.
…install once. Play forever