Concrete Partners t/a Sports Construction Group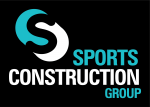 Business Name:
Concrete Partners t/a Sports Construction Group
Long Business Description:
• Sports Construction Group is a family-owned and operated company that specialises in the resurfacing and construction of premium sports courts. SCG constructs sports courts for a wide array of clients including schools, councils, clubs and homeowners, specialising in basketball, netball and tennis courts. Combined, our team has a wealth of knowledge in sporting dimensions, specifications and construction experience. We have a large team of experienced commercial concretors and specialised equipment installers.
• Our background in the concreting industry means that we have the latest in laser technology to achieve the best result when grades and falls are paramount. SCG utilise quality Australian made products where possible, including posts and nets from Grand Slam. For surfaces, we use QA Coatings and have the ability to custom design surfaces and colour schemes.
• SCG services most areas in Queensland including Brisbane, Darling Downs, Gold Coast and the Sunshine Coast, as well as northern New South Wales.