Australian Sports Foundation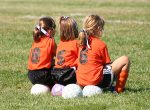 Business Name:
Australian Sports Foundation
Long Business Description:
For over 30 years the Australian Sports Foundation has helped clubs and organisations from the grassroots and community level, to professional and elite national level, and individual athletes to fundraise for sport.
They have helped raise over $300 million in additional funding for Australian sport which has resulted in more opportunities for people to participate in sport at all levels.
With almost 2,000 projects and 1,200 organisations and athletes signed up, they received $32 million from more than 9,800 donations in 2016 alone!
Fundraising4Sport (F4S) is their main fundraising program and it is just that; fundraising for large organisations through to individual athletes, from grassroots to professional and representative levels.
And they want to help you and your clients too!
Each project is set up with their very own personalised project page and secure donation platform which they can then share with their communities to raise awareness.
The Australian Sports Foundation is uniquely positioned to enable philanthropic support to Australian sport by providing tax deductibility for donations made to projects signed up. This means that donations of $2 or more made through the Australian Sports Foundation allow donors to claim a tax deduction.
To sign up your organisation, or for more information on the Australian Sports Foundation, contact their friendly Sports Partnership Management team on 02 6214 7868 or email info@asf.org.au.
To find out how other organisations have successfully fundraised visit asf.org.au/resources/success-stories/ or follow their Facebook page to be kept up-to-date.
For more information, visit asf.org.au.