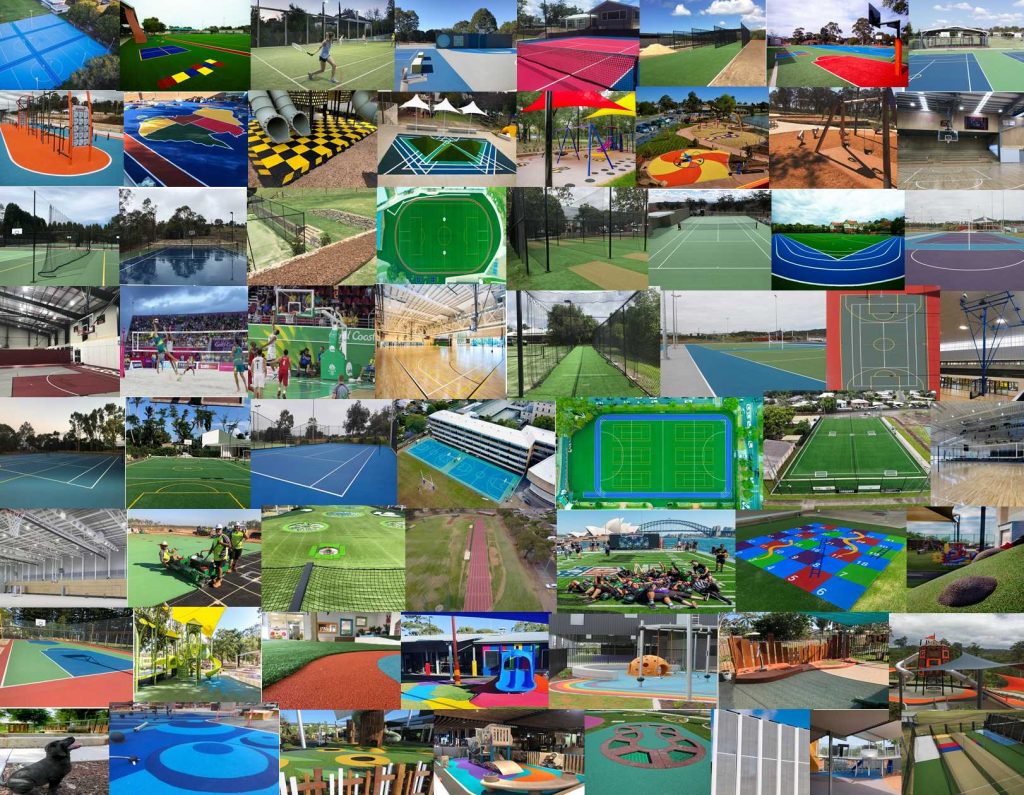 The purpose of SAPIA's Industry Awards Program is to support the association's goal of promoting excellence in sports court, sports field, playground and recreation facility design, construction, maintenance, surfacing and servicing as well as product innovation. The program recognises the work of its members who are participating in achieving this goal, and provides members with the opportunity to celebrate their work.
2019 was the 19th consecutive Industry Awards competition for SAPIA members, and an astounding 81 entries were received, a figure which broke all previous records. Thank you to all who participated.
The winners of SAPIA's 2019 Industry Awards competition were announced during the Gala Dinner held immediately after our National Conference at Q Station, North Head, Manly, NSW on Friday 30 August 2019:
Click here (Part 1) and here (Part 2) to view the winning projects.