Kangaroo Courts Australia Pty Ltd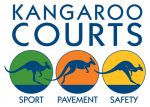 Business Name:
Kangaroo Courts Australia Pty Ltd
Long Business Description:
Kangaroo Courts Australia has over 30 years' experience in the installation of "Hard Wearing Long Lasting Surface Systems" across Australia.  Our company only installs all weather surface systems to courts, recreational and trafficable areas. Limiting our product offering has allowed our company to focus on the skills required to provide quality, long lasting, cost effective surfaces by a team of installers who are masters at one craft.  Our complete service involves site inspection, consultation, design, surface preparation, installation and line marking. On areas indoor and out, on new and aged concrete and asphalt surfaces.  Kangaroo Courts Australia is committed to customer satisfaction and quality. We genuinely believe the Key to achieving this is listening to our client's needs and delivering long term projects that meet and exceed desired outcomes. This is also achieved by high standards training of our team and surface materials that are produced from high quality materials that are aesthetically pleasing and which meet environmental standards.