ABS Sports Fields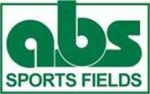 Business Name:
ABS Sports Fields
Long Business Description:
Alan Berry OAM, founded ABS Sports Fields, with a dream to provide men and women of all ages with 24/7 sporting ground facilities. Alan built and managed our business utilising 3 generations of family, and professional associates to grow this highly successful and professional synthetic sports field business. Alan's personal passion for success, and enjoying the smiles on the faces of sports men and women of all ages when they first run out onto a new synthetic sports field, was the driving force behind ABS Sports Field until Alan's sudden passing in March 2017. Alan passed the reigns of ABS Sports Fields to his sons Ian and Stephen, following decades of training and guidance in our company as divisional managers. The staff and management structure remains the same, with the same ideas, goals, dreams and passion as instilled by Alan.
ABS Sport Fields has set high standards for innovation, cost effective design and construction of installations ranging from small to very large multi-use surfaces. ABS Sport Fields has always been innovative in design and construction of its base works, and its sport surface types, and continues to dedicate resources to improvements that will benefit the industry and keep ABS Sports Fields and its customers a step ahead. We have constantly been driven to be creative; to find a new solution; to find a better way; to give the customer more than they dreamed and for less than they expected. With our head office in Melbourne, we are designing, constructing and installing in every state of Australia, as well as numerous sports fields overseas, ABS Sport Fields continues to push the boundaries of quality design, construction and installation.